Start or expand your career in the Upper Spencer Gulf, a place to live, work and play!
"Are you a local looking to start or expand your career?"
"Are you an experienced professional looking to make a move to the Upper Spencer Gulf region?"
Upper Spencer Gulf Jobs has got you covered with 100's of jobs from all the employers, industries and projects across the region.
The Upper Spencer Gulf is home to the vibrant cities of Port Augusta, Port Pirie and Whyalla, and is a hub for surrounding communities and well-known tourist destinations in the Far North, Flinders Ranges, Mid North and Eyre Peninsula. It boasts small city charm, seaside living and stunning landscapes offering great adventures and opportunities to discover natural wonders all year round.
It's an enviable lifestyle with a growing economy in one of the world's most beautiful environments that encourages the balance of work, family life and recreation in small cities – a place where arts, sport and culture flourish!
With an innovative small business community, a prosperous future in renewable energy and home to some of the richest mining resources in the world, the Upper Spencer Gulf provides a diverse range of careers – it truly is a place where you can live, work, study and play!
---
For Job Seekers
If you are looking for a new role or start your career, Upper Spencer Gulf Jobs will provide you with an efficient and easy way to access a range of jobs and career opportunities. As a one-stop-portal for employment in the region it is a great place to stay on top of local industry and employment news as it happens, and be part of a growing community.
Find local jobs quickly and easily via keyword and location search.
Set a job alert to be notified of new matched opportunities.
Shortlist jobs of interest and apply.
Create an AirCV profile, enabling you to found by interested employers.
Share jobs and opportunities you find with your friends and colleagues via social media.
---
For Employers
Upper Spencer Gulf Jobs is a platform where you can access talent from across the region, as well as individuals and families looking to make the move.
Post your vacancies at no-cost on Upper Spencer Gulf Jobs and find the right person for your job.
Sign-in from anywhere to view applicants and shortlist talent.
Share your job role via social media.
Generate a QR code to print with a Job Beacon poster to display at your organisation.
Create an Employer Profile to showcase your organisation and your employer value proposition.
Need help to further promote your opportunities to job seekers?
Create an Employer Profile for your organisation to engage and connect with talent by communicating your organisations or departments story, workplace, value proposition and vision to attract job seekers.
Contact us to find out more.
Looking for a personalised service with unique recruitment solutions?
Contact Career Co. Australia in Port Augusta!
M: 0427 061 313
usg jobs is sponsored by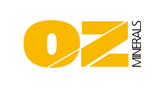 and proudly supported by


---